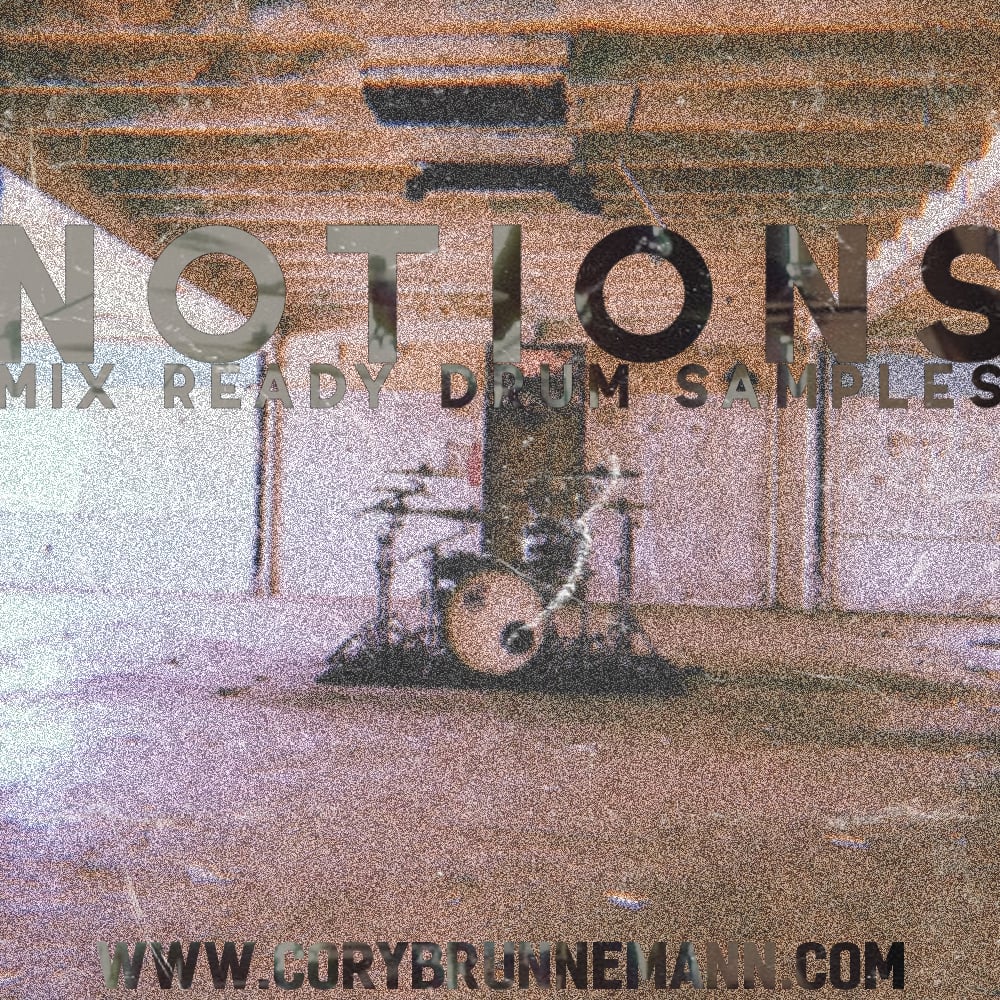 MASSIVE, EXPLOSIVE DRUMS straight from NOTIONS new album "Wild Card" are now available for your mixes! Check out their breakthrough single "WILD CARD" now!
NOTIONS DRUMS includes 1 kick, 1 snare, and 2 toms. They were processed through Cory's custom SSL drum buss compressor for a finished and massive sound.
NOTIONS DRUMS were recorded and mixed by Cory Brunnemann and are ready to drag and drop into your songs! Included are "DRY" close mic samples to blend & replace your close mics with, as well as "FULL" samples including the reverbs and rooms used in Notions' mix!
A couple extras in this pack include a mid-way point for snare, "SNARE + VERB" which is the snare close mic with rooms and reverbs added. I use this in addition to my normal room mic setup to make the snare extra explosive. Also included is the "NOTIONS BIG SNARE" 1-shot sample used on the album to accentuate the most massive snares for extra dramatic effect!
SOUND EXAMPLES: (Click to listen)
CLOSE MICS REPLACED, SNARE + VERB USED
SAMPLE REPLACED with "FULL" SAMPLES
NOTIONS DRUMS are available in .TCI (Slate Trigger) format, and all .wav files are included as well!